What's this fellowship about?
The BotBakery Fellowship is that rare chance we are offering to professionals to challenge the status quo – of passing several levels of corporate hierarchy before they reach a contribution level worth bragging about.
A year-long stint with us to fast track your personal and professional growth along with our organisational growth.
In the first 9 months, you will get to work and learn at the intersection of different combinations of technology, creativity and business. In the final quarter of your fellowship, you will combine your learnings from all three fields to work on a solution to a problem you have identified in the time preceding this quarter.
What will you be involved in?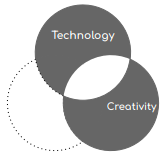 Quarter 1
Processes to aid collaboration and efficiency of design and web development teams
Integrating design workflows with development workflows on our platforms
Tracking market trends in digital marketing, design and web development with a WordPress context
Streamlining internal and external communications and outreach initiatives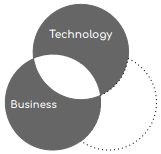 Quarter 2
Understanding and finding use-cases for the WordPress ecosystem
Product management and building a vision around our automation products
Acquisitions, Channel Sales, Account Management
Creating tools to analyse campaigns, prospective partners, conducting and standardising audits
Preparatory groundwork needed for creating and building Investor Relations
Quarter 3
Digital marketing strategy – planning, execution and analysis
Social media outreach and press coverage for BotBakery
Analysing and enhancing BotBakery's presence on the web
Business and Internal Communication
Connecting with influencers and change makers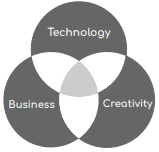 Quarter 4
Pick a problem (in any one of orbits mentioned next) that will impact our bottom line
Use your learning and superpowers (existing and acquired) to find a solution translatable to growth in expertise, efficiency and revenue
Become a superhero/superheroine

What will you be contributing to?
Partner Support

Use our technology and expertise in influencing user behaviour to help our partners reach their business goals
Business & Technical Growth

Help grow the team and organisation with faster and better outreach to potential investors and talent
Sales Acquisition

Actively pursue new avenues for possible use-cases and, build relationships that convert into business opportunities
Knowledge Building

Help document processes and frameworks with which the organisation operates and increase multi-disciplinary learning
Internal Processes

Understand and improve current workflows in place in different functions and support their integration to make collaboration easier
Research & Development

Investigate and plan incorporation of important market trends in digital marketing, web development and design into our current business model
You should possess superpowers in one or more domains including Digital Marketing, Business Development, Web Development, Product Management, Design, Communications, Digital Analytics and Account Management. You may be from anywhere in the world and have a background in any area.
Must Haves
2+ years of impactful work/industry experience
Great people skills
Desire to be a CXO some day
Flawless verbal and written communication skills
Tendency to get your hands dirty in unfamiliar areas
Your own superpower
Mustn't Haves
An affinity towards structure
Know-it-all attitude
Desire for certainty
Risk Aversion
The Quantifiable
Referrals to the big 5: Google, Amazon, Microsoft, Apple, Facebook
Access to BotBakery Alumni Network
Training and Certifications
Letter of Recommendation
Stipend
The Unquantifiable
A great place to work
The art of self-sustainability
A sense of ownership
Ease with uncertainty and unpredictability
Flexibility in multiple disciplines
Two-way mentorship
The application is meant to be an insightful excursion for you into your own self. And it will help us get to know you as a person. We hope you enjoy the trip!
Entrepreneurs usually comes to us with a problem. It is our job to break it down and provide specific technical solutions to them. The case essay is a great introduction to the kind of work that might come your way once you are in the BotBakery team. Problem-solvers, time to play!
A few members of our team will have conversations with you to broaden our mutual understanding of each other. These are potentially your future colleagues and it is very important for us that we are a good fit together.
Our workspace offers one of the best views in town (probably, the best). Experience a day of building BotBakery with us.
Lo and behold! You are one of us now.